INTRODUCING THE NEXT GENERATION OF
SPORTS GAMING
Compete in micro-market competitions and tournaments live during your favorite pro sports games. Pick outcomes in real-time for individual plays, drives and possessions
(*for both teams and players)
and start winning. Join now and invite your friends!
JOIN THE WAITING LIST & GET INVITED TO COMPETE IN LIVE GAMES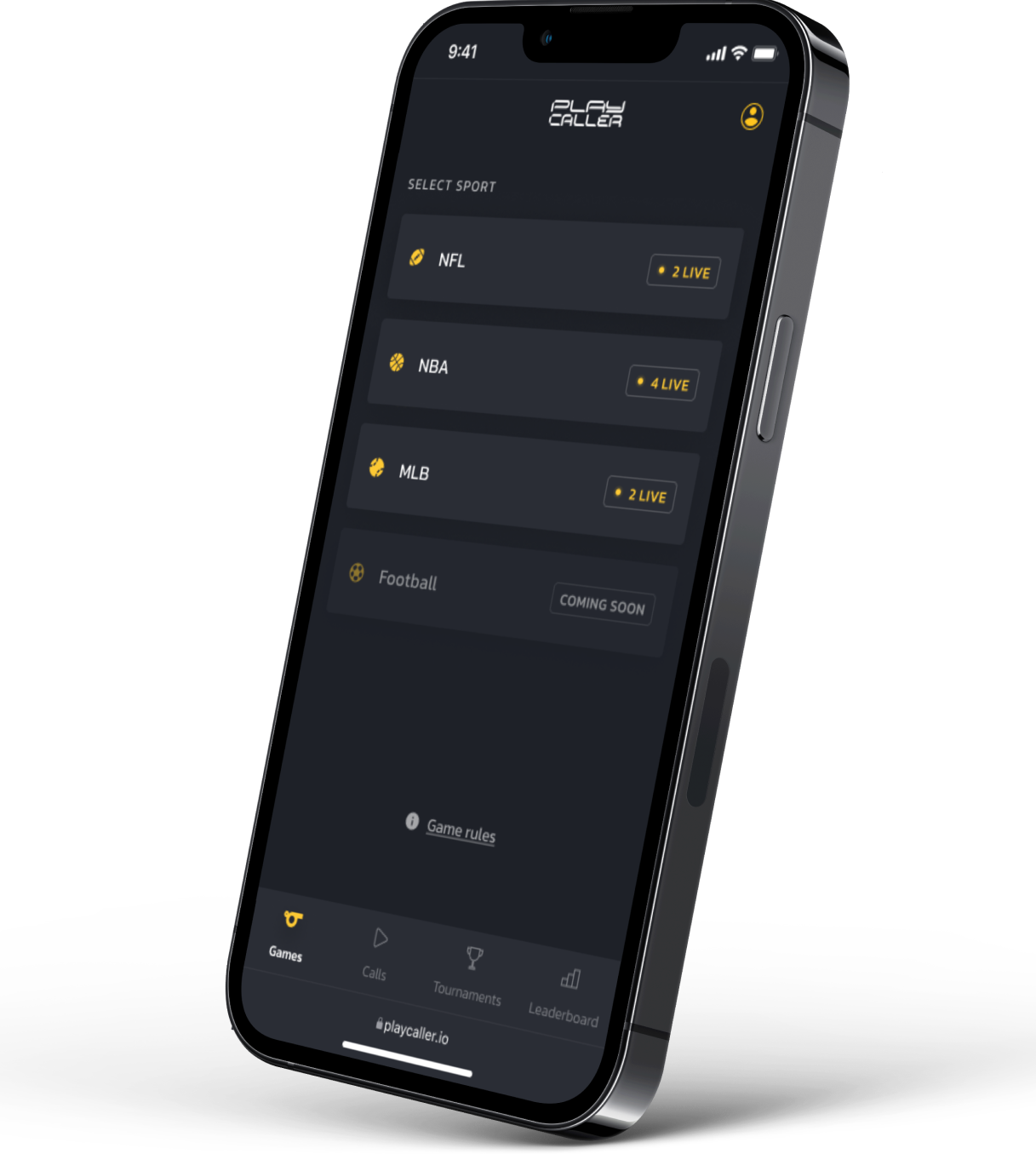 HOW IT WORKS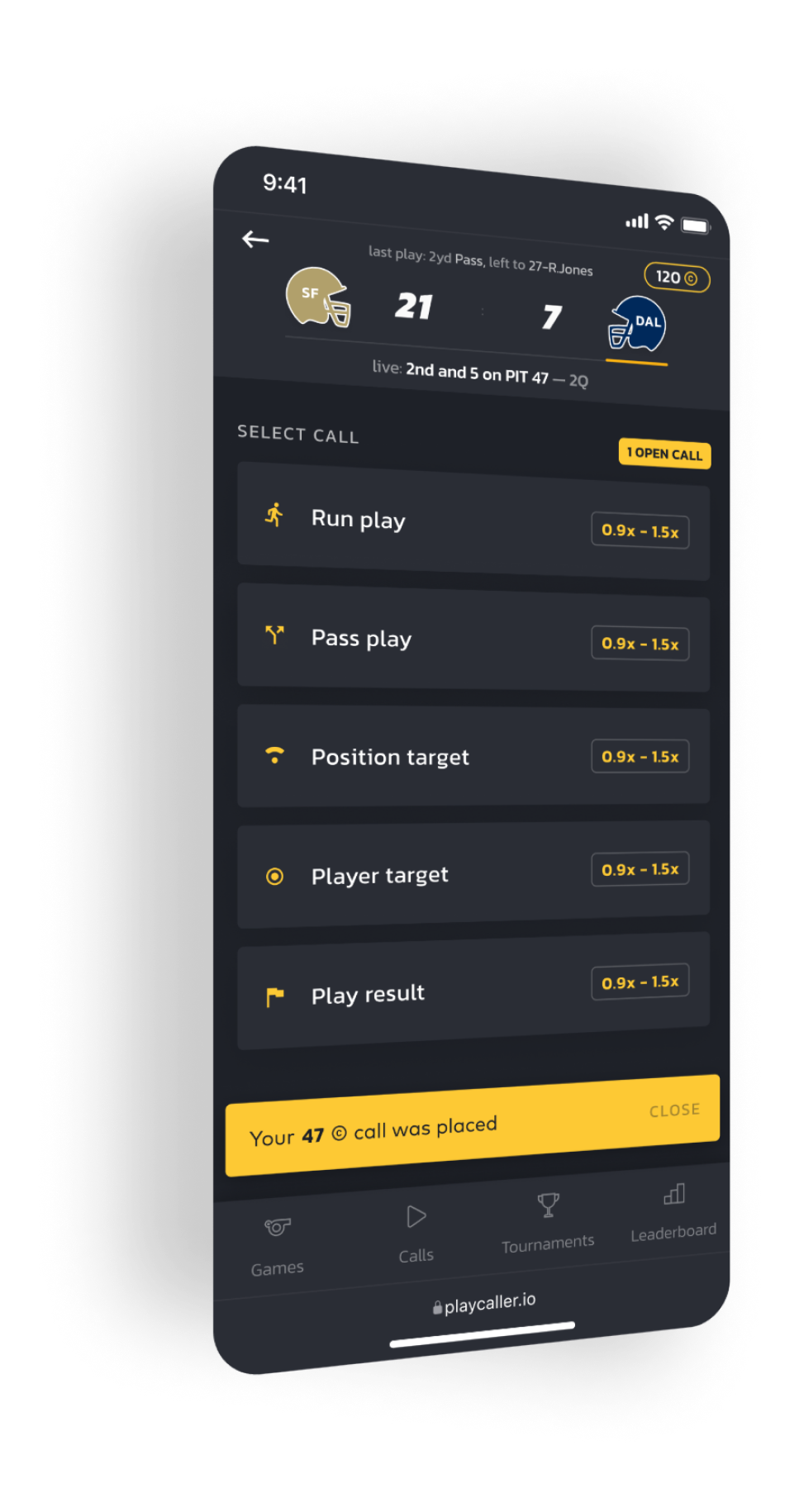 CHOOSE WHAT GAMES TO PLAY
COMPETE AGAINST YOUR FRIENDS OR THE COMMUNITY
Set up private games with your friends or play against the community.

(available for 1vs1 or group play up to 10 players)

Select a live game and start playing

(no competitions are based on the actual game score, results or player performances).

Each player starts the live game with the same number of tokens. The player with the most tokens at the end of each quarter or at the end of the game wins.
The tokens earned for each prediction are based on the actual odds of the prediction happening at that exact moment.
Players compete from the comfort of their own homes to win prizes and other rewards.